Central Universities Entrance Test (CUET) is going to be conducted by the National Test Agency (NTA) at the national level to get admission in different universities of India for Undergraduate and Postgraduate Programs.

Due to Covid-19, in 2021 exam was postponed but this year as things are coming on the track, NTA is going to conduct the CUET 2022 in June and July 2022. Delhi University, Jawahar Lal Nehru University, Banaras Hindu University, Central University of Tamil Nadu, and many other universities of different parts of India are going to be the part of this Common Entrance Test.

According to the latest updates, the level of questions in CUET is going to be 10th standard only.

Because of COVID disruption, high chances are there the exam level will be very easy to easy. NTA is in the process of studying the curriculum of different boards so that the Test level remains the same for all students coming from different backgrounds. By mid-February, NTA will take the final decision on the curriculum.

For level playing, NTA will take exam in different vernacular languages Assamese, Bengali, Gujarati, Hindi, Kannada, Marathi, Odia, Tamil, Telugu, and Urdu apart from English.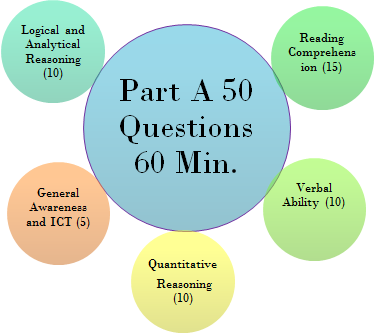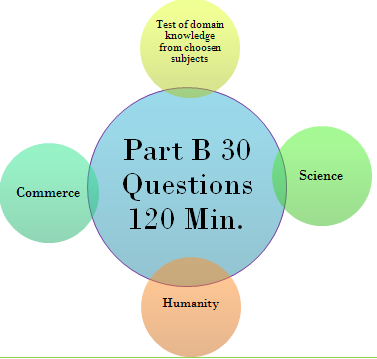 Latest updates are coming that the pattern will be
Multiple Choice Questions
. The test will be divided into
two parts:
For Part A, Aptitude based 1 hour with 50 Questions
For Part B, Domain knowledge based 2 hours with 30 Questions.
There will be no gap between the two papers, back to back papers will happen. There will be
¼th negative marking
let's say for each correct answer you get
4 marks,
so for each wrong answer,
1 mark
will get deducted. Questions will not be in sequence so practice accordingly.
CUET for Post Graduates is also on-board. Probably from this year (2022) for
PG courses
students have to take the CUET. Latest updates awaited on the
syllabus of the PG
admission.
List of Universities (tentative)participating for CUET-22

If students go by these recent updates, picture of CUET-2022 is becoming clearer. It is the right time to rolling the stone of the prep. It is advisable for the students, to start giving at least 1 hour to the aptitude test because your domain knowledge (section B) will be covered with the board preparation.

Just start covering different topics of the Aptitude. Because this section is going to be a game-changer.

If you start early you always have an extra edge over others.

Regards,
Team Smartkeeda